Buying Bits
"While the UK is on lockdown from Coronavirus measures, I thought I would take a look back through the history of our company. I hope all of our clients, staff, friends and families are well and stay safe during these difficult times"

Nick Roach – Company Director
Being based in Milton Keynes is great for automotive connections, just here on our trading estate we have a selection of vehicle related businesses who can cover everything needed, let alone throughout Milton Keynes where you can find many specialist industries operating in the automotive field.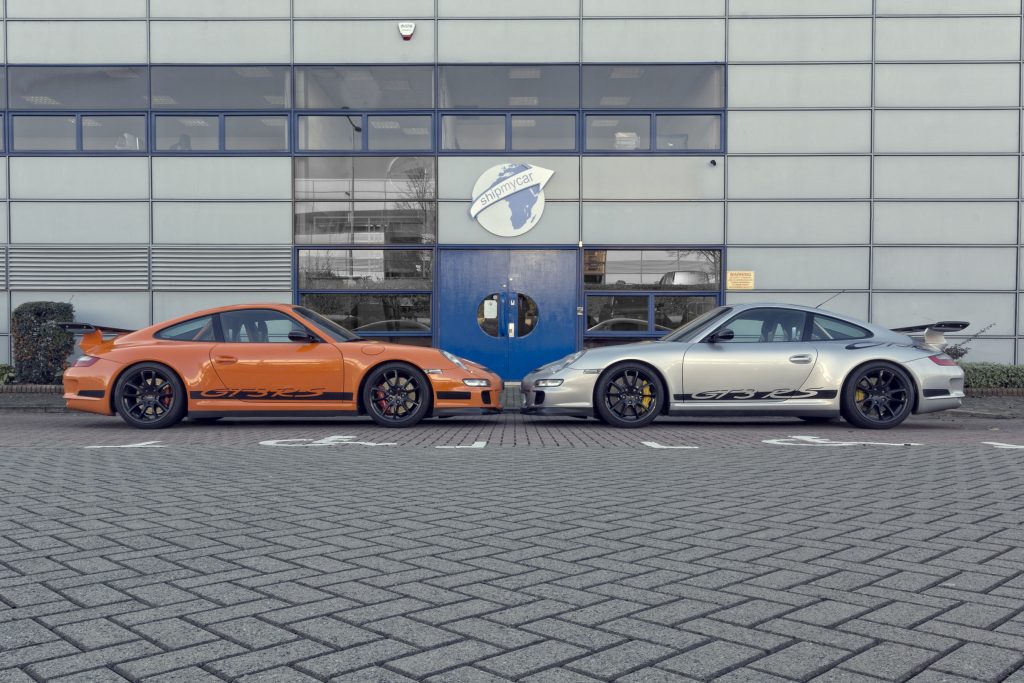 The ability to get everything done locally is great, but there comes a point in the lifecycle of any business, where bringing services in-house is the only way to progress forward. We had reached that point and had many areas we wanted to bring under our roof, including:
MOT Testing
Tyre Fitting
Wheel Alignment
Welding
Container Unloading
First we had to get some more ramps, we were MOT'ing almost 50 cars a month and the subsequent work from that was more that our one ramp could cope with – we invested in a couple more two poster ramps and started to begin the process of becoming an MOT test station.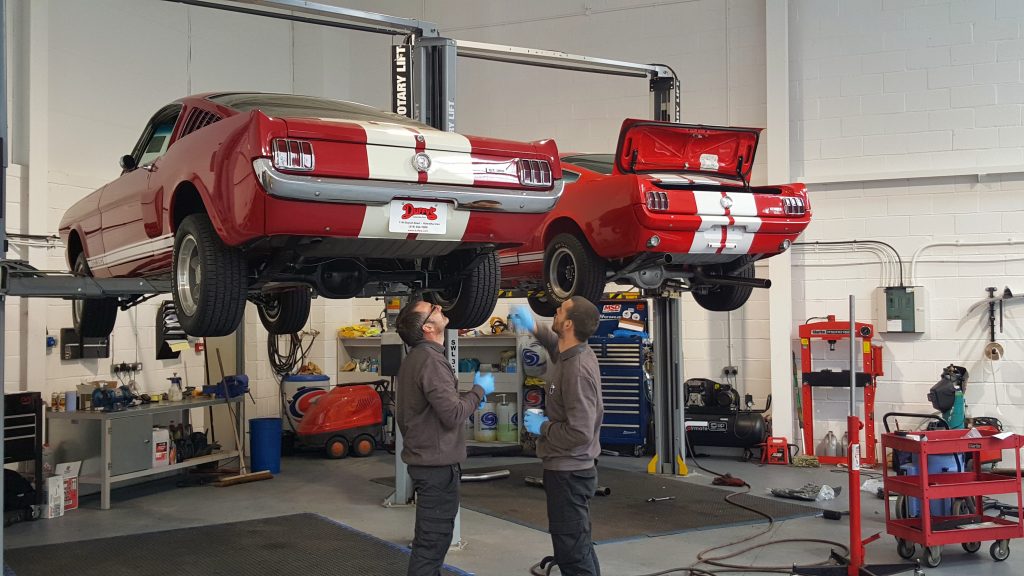 Having more ramps meant we could also start to work on some bigger projects such as engine rebuilds, this enabled anybody importing a vehicle into the UK, to also have it restored mechanically before collecting it from us.
Getting the extra ramps installed was easy, we purchased them from Bullworthy and they made the process of installation and commissioning very straightforward.
The next step was to become an MOT test station. This involved a bit more classroom time for me to become an MOT Designated Manager, essentially learning how to ensure tests are carried out correctly and all equipment is maintained and calibrated in the right way.
Once the paperwork was sorted we got digging. Our beautiful new floor was cut up and filled with cement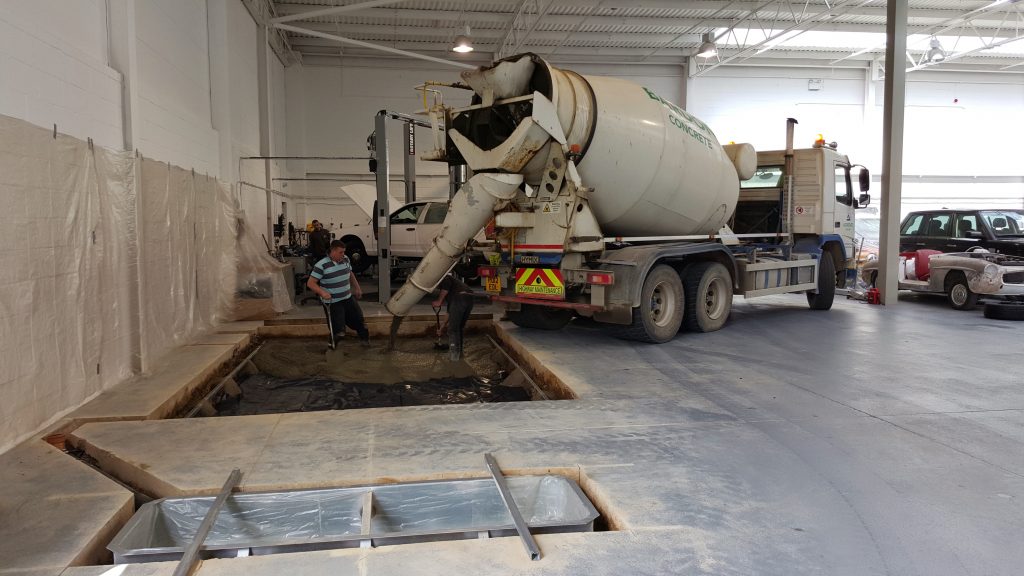 It was a huge undertaking but everything was installed in a few days and ready to be signed off by the DVSA. This took a little while but then we were open for business, the first car was a nice little Ford GT to get things going in the right direction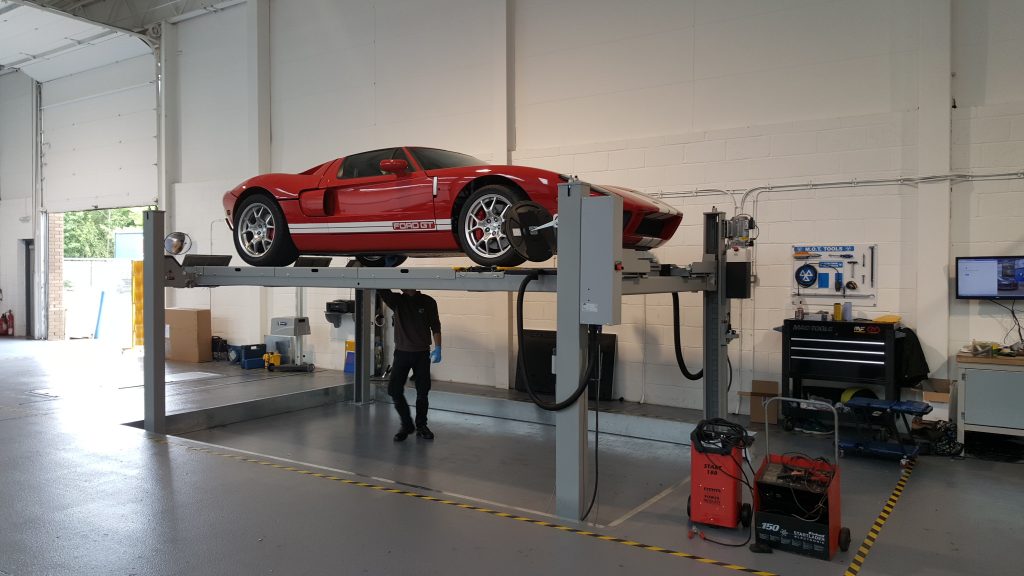 Now we could manage most of the UK process in-house. We could collect the vehicles from port, bring them straight here for MOT, carry out any repairs needed and then get the application off to the DVLA.
Managing the logistics of that meant more upgrades to our in-house software. We developed a workshop management solution to enable us to log cars into the workshop, add required repairs, track labour times, list parts required etc and enable the client to see all of this via their online ShipMyCar Portal.
We further developed our lighting control systems to meet new models of vehicles arriving to the UK, including an option to have a switchable UK/USA lighting system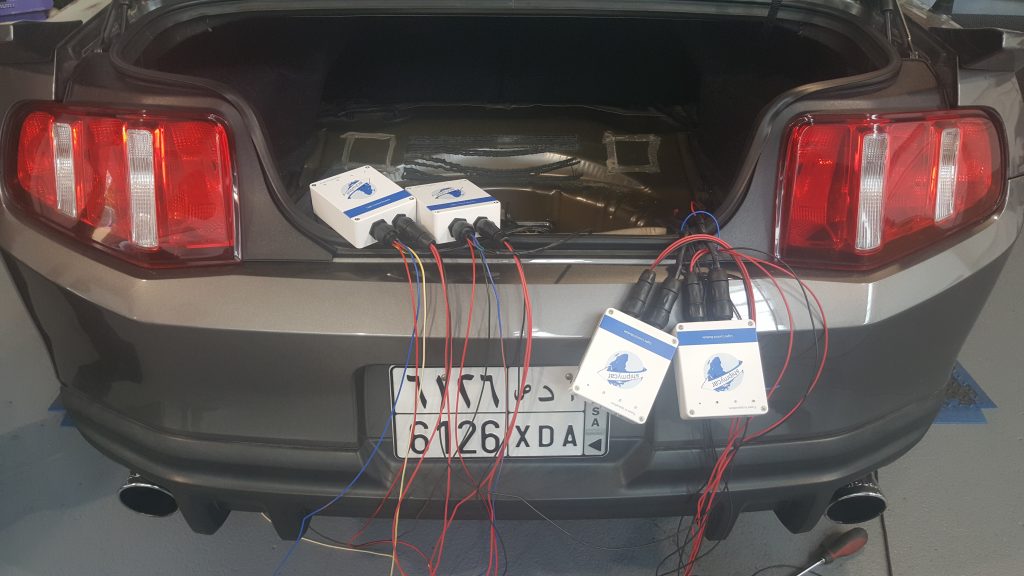 Some further investments in Wheel Alignment (from the excellent Absolute Alignment Ltd) and tyre fitting meant we could offer not just a wide range of garage services, but also to be able to carry out the work in much quicker times.
The next big step was to get involved in unloading containers in-house. This was going to require not just training, but a lot of equipment and likely more warehouse space.
Keep Reading – Chapter 10 – Containers.