"While the UK is on lockdown from Coronavirus measures, I thought I would take a look back through the history of our company. I hope all of our clients, staff, friends and families are well and stay safe during these difficult times"

Nick Roach – Company Director
Chapter 1 – The Beginning
ShipMyCar's roots can be traced back to a valeting company CleanMyCar.com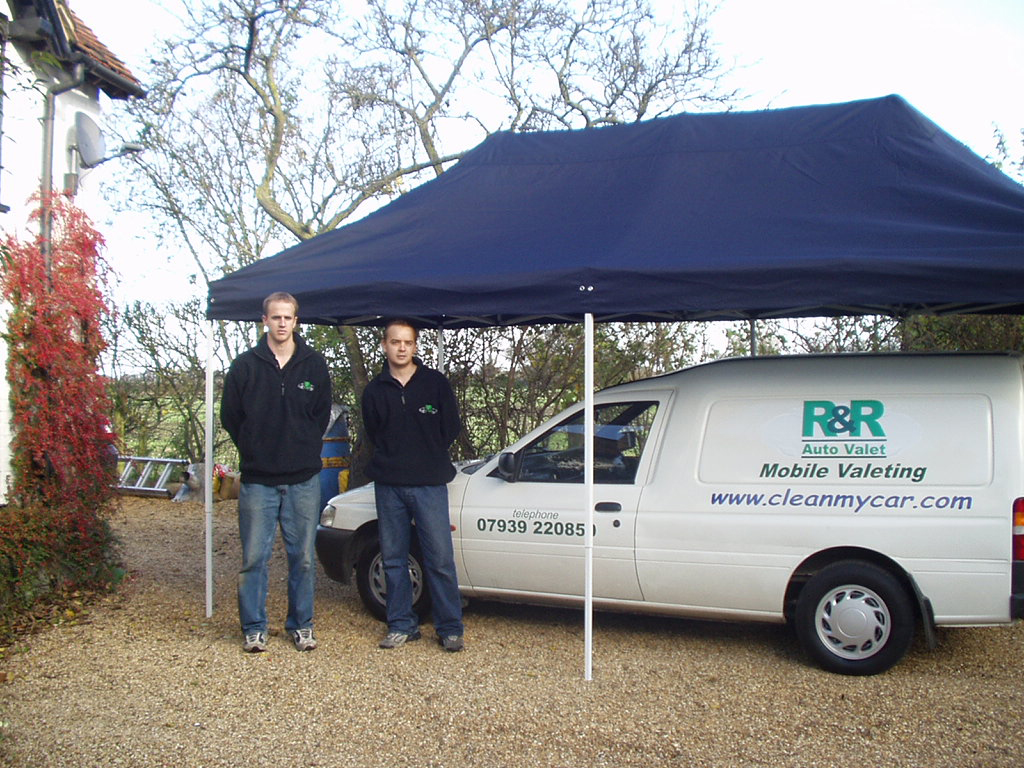 Heading out across the home counties we visited clients at home or at work, but this was no ordinary van, inside was a giant water tank that was capable of flooding the likes of Tring high street if it failed (yep, that happened) along with pressure washers, mobile generators and an easy-up canopy.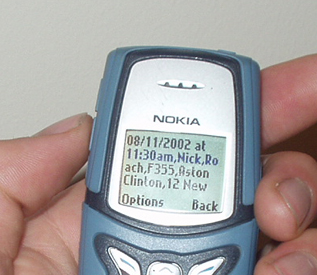 Our website enabled people to book easily online and quickly started to perform well. Even though it now brings a nauseous feeling to look back at the website design, it served us well.
We quickly grew to a few vans on the road and franchise opportunities, at this point one of us (Kingsley) decided to purchase and import a Ford F-150 Lightning.
The process of shipping, testing, and registering was tricky but even after all the costs involved it quickly became apparent that a potential business venture was to be had.
We quickly set up ImportMyVehicle.com, created a website and used all the tricks at the time to get it to the top of Google. Before we expected, and very much before we had fully prepared, somebody found us online and ordered a 2005 Ford Mustang GT.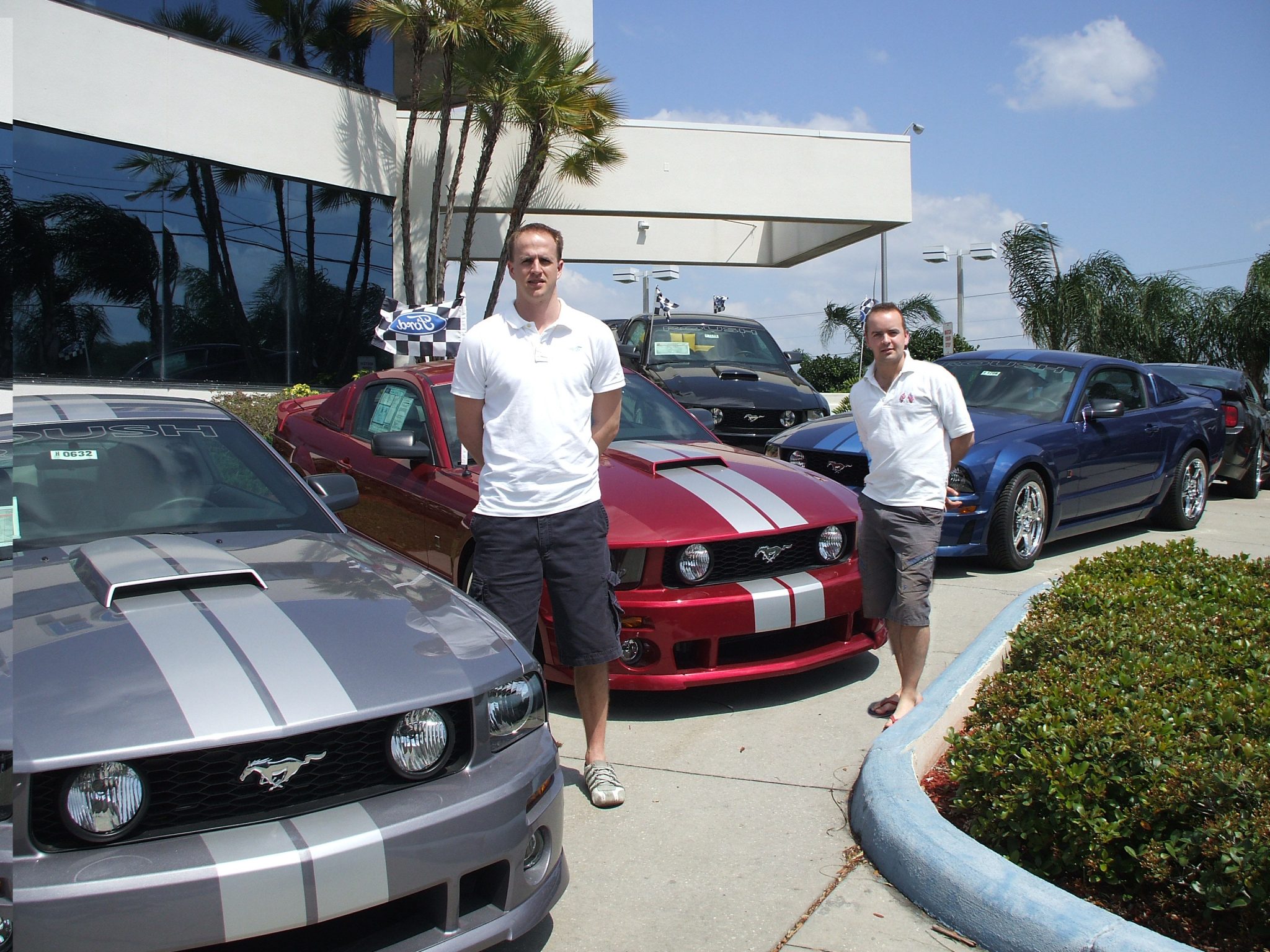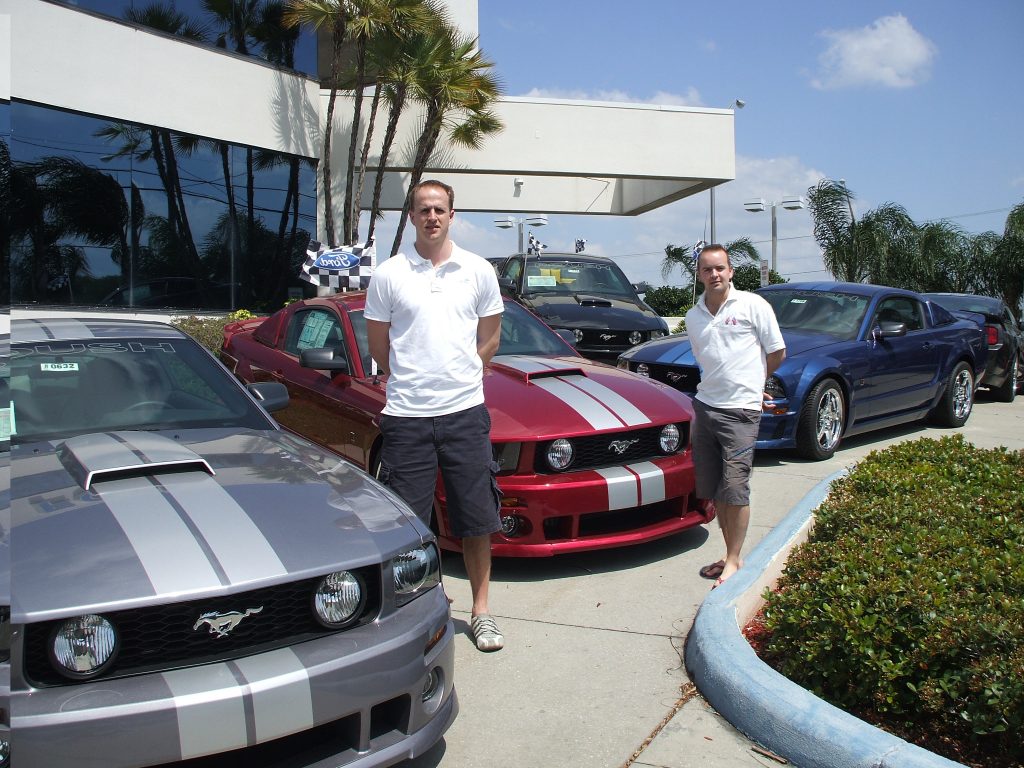 We needed to get to the USA quickly, to build up a network of trusted dealers, and to source the exact Mustang GT that was specified.
With our freshly printed Import My Vehicle polo shirts and a bag of home printed business cards we flew across the pond.
After driving around for a short while we found a Ford Dealer in Florida with the perfect cars and the first Stage 3 Roush Mustang in the world…. It was love at first site….
Carry on reading – Chapter 2 – The White Roush
Some old adverts / marketing discovered during writing this article: