Expanding Fast
"While the UK is on lockdown from Coronavirus measures, I thought I would take a look back through the history of our company. I hope all of our clients, staff, friends and families are well and stay safe during these difficult times"

Nick Roach – Director
Our new larger premises were filling up with cars very quickly, this was a nice problem to have, but nevertheless a problem which we had to solve!
Two issues were becoming apparent with our warehouse, one was obviously the fact it was not quite the 'huge workshop that would never fill up', but secondly it did not have the ceiling height to enable us to move into unloading containers in-house.
Unloading containers would be a giant leap into the unknown, and something we needed to do straight away, but it would be nice to find somewhere that we could feasibly start doing at some point in the future.
Luckily where we are located, there is a wide range of industrial units from small warehouse / office spaces, to larger multi-level buildings. This is where we found Unit 20 Tanners Drive.
Just a short walk from our current Unit 74 – it offered office space upstairs, and over 12,000 sq ft in space, this would certainly be all we will ever need….
We took a drive over to check it out (in a Mercedes 190SL obviously)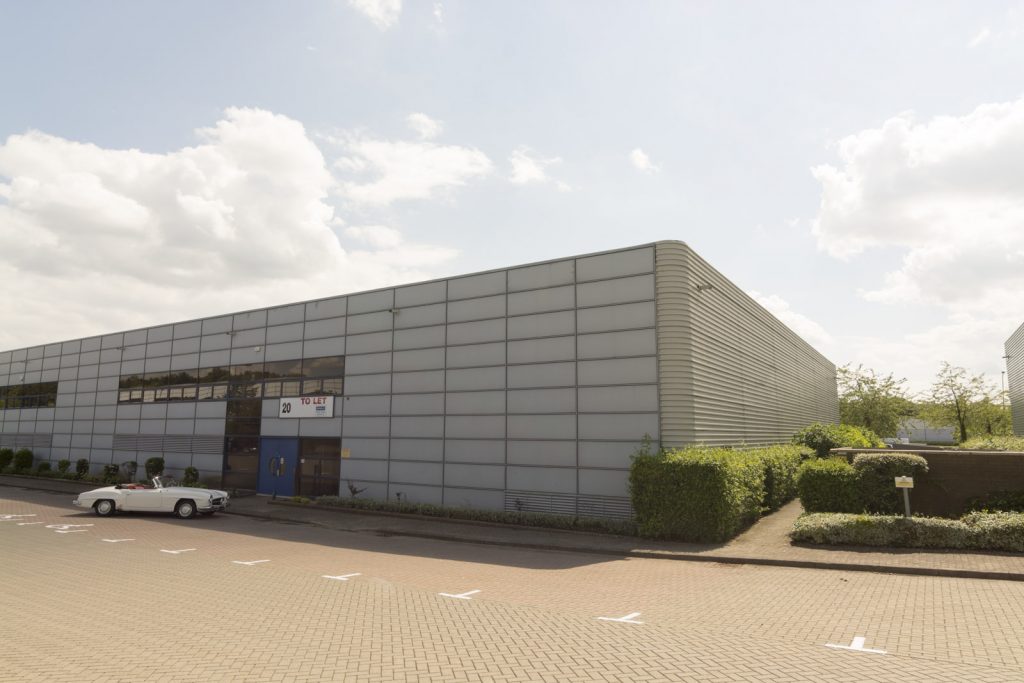 Now this really was a 'proper' warehouse. With huge ceiling space, vast open warehousing and two upstairs offices. We would have more space than we could possibly know what to do with.
Slight problem was that it was painted in the old, dated colours. Having just invested a lot of money into Unit 74 and changed everything to grey and white, it was a pretty painful prospect to have to go through that all again on a much bigger unit, but it was something we would have to factor into the costs of the move.
The deal was done with the landlord and Mayfair Decorating were once again instructed to paint the entire premises in the modern grey / white colours. It was a huge undertaking as we also invested in having the floor properly prepared and painted, this was going to look incredible.
In the meantime we managed to secure a short term lease on another unit just to help with the overflow, and what an overflow it became, we started to wonder whether even Unit 20 was going to be big enough!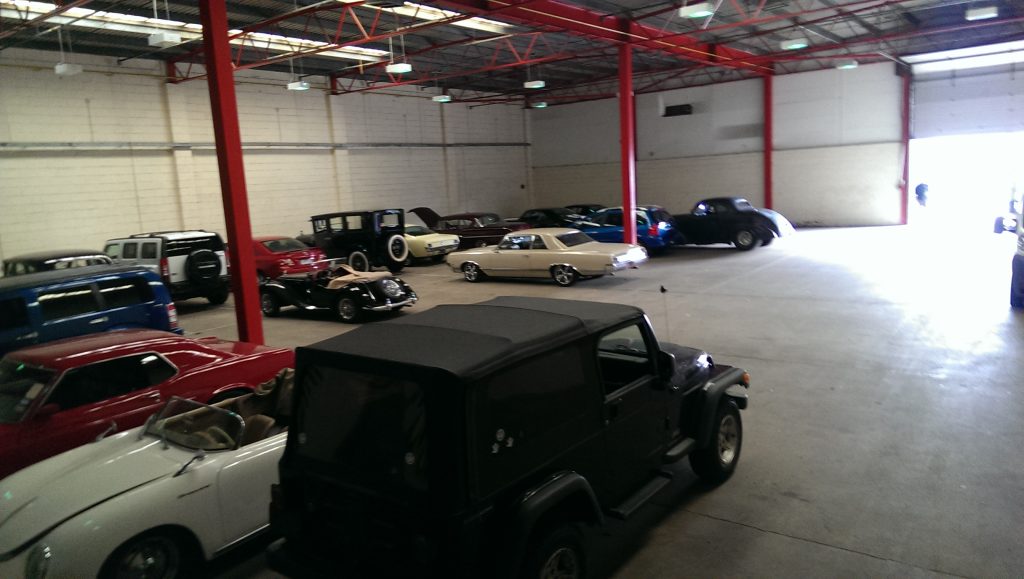 The works took a couple of weeks to complete which is testament to how efficient and professional Jay & Theo at Mayfair Decorating are – they never stopped until it was finished!
This time around we decided to get professionals in to plasterboard and prepare the offices

In an ideal world we wanted to change the office to have floor-to-ceiling windows, this would enable us to look out across the workshop and see all the incredible machines we had in at any one time, unfortunately the Landlord said that was not going to be possible, so instead we installed a large TV with a feed to a camera
We were so keen to get into our new office we even moved the desk there before it was 100% finished (to be fair BT made a whole pile of problems in regards to the move so we pretty much had to)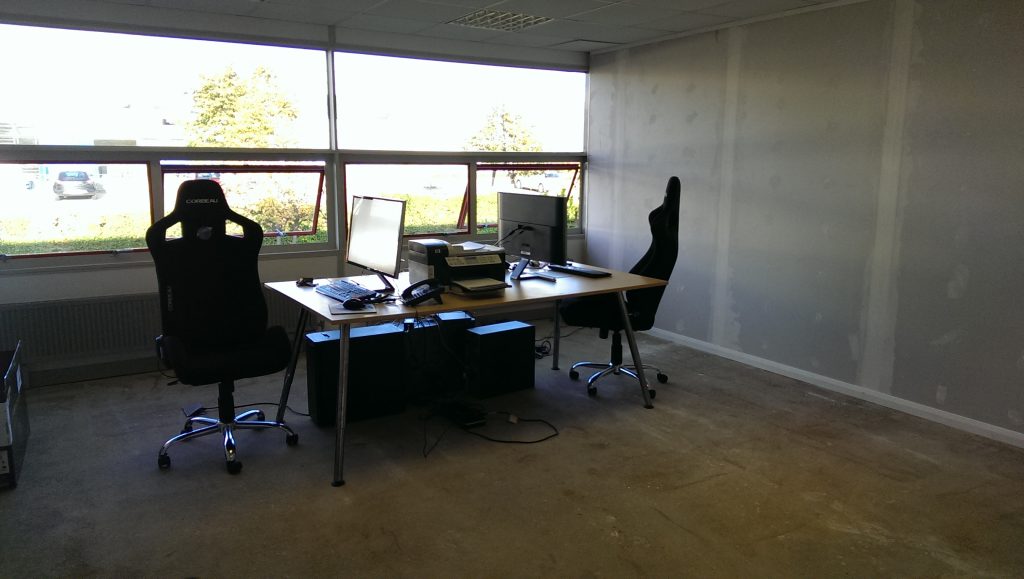 Next and finally was the floor preparation in the workshop. First it had to be completely sandblasted to give the new paint a good surface to bond to, then the paint went down manually, and looked fantastic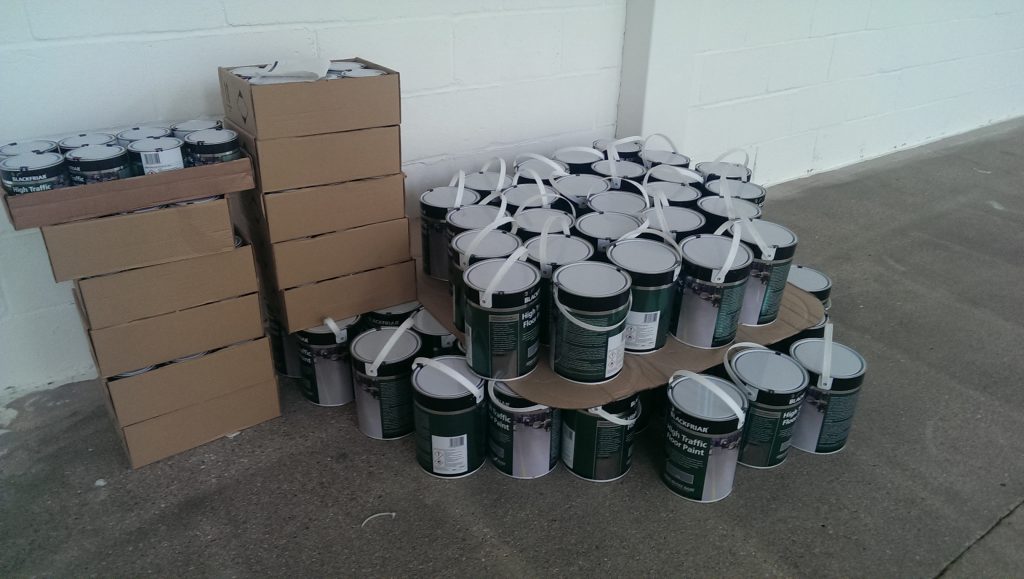 The new signage was all installed over at the new Unit 20 and final office decorations took place. New furniture arrived and it felt like a dream office to be working in – much like the visits to Gumball 3000, now we had our own.
The offices were finished, the workshop was complete and so started a Gone in 60 Seconds style transfer of vehicles from our old unit to the new one
We had the ramps moved and could finally see everything under the new roof, now there was one slight problem and once again that was space! Expanding so fast is a nice problem, but it is so hard to know how much warehousing to go for. Over stretch and then you could be left with an expensive overhead, but if you don't – it becomes a bit of a squeeze.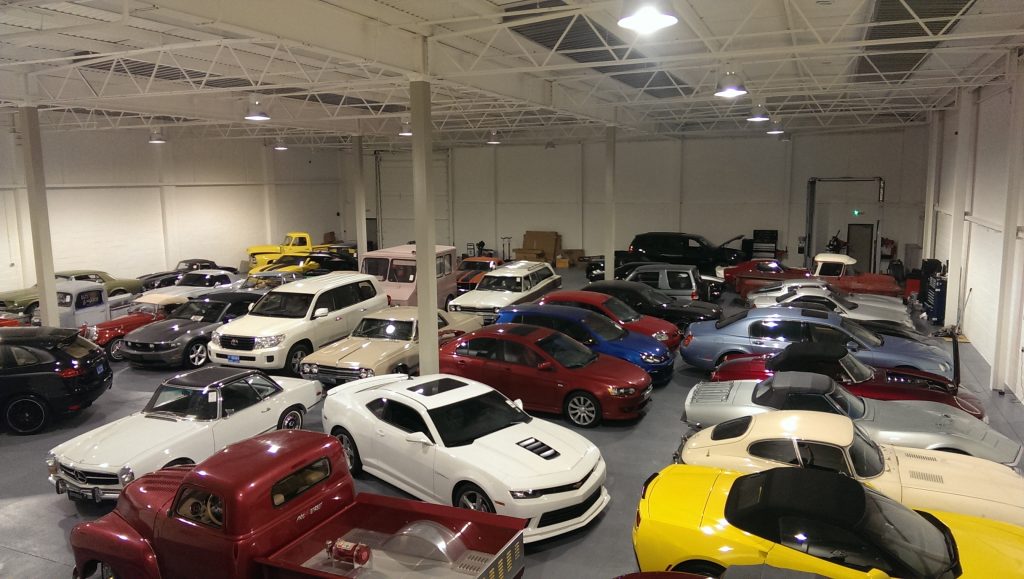 In the short term we figured the new space we had was just about enough, it will be a pain moving cars every morning but it was possible to keep going without further overheads.
While all this was going on I welcomed my first child into the world, nothing really prepares you for what is coming when you have a baby and I could write a whole separate book on the challenges of running a business and parenting, but it did mean we could extend our working hours to almost 24/7 as sleep just wasn't happening. Handy with an international business.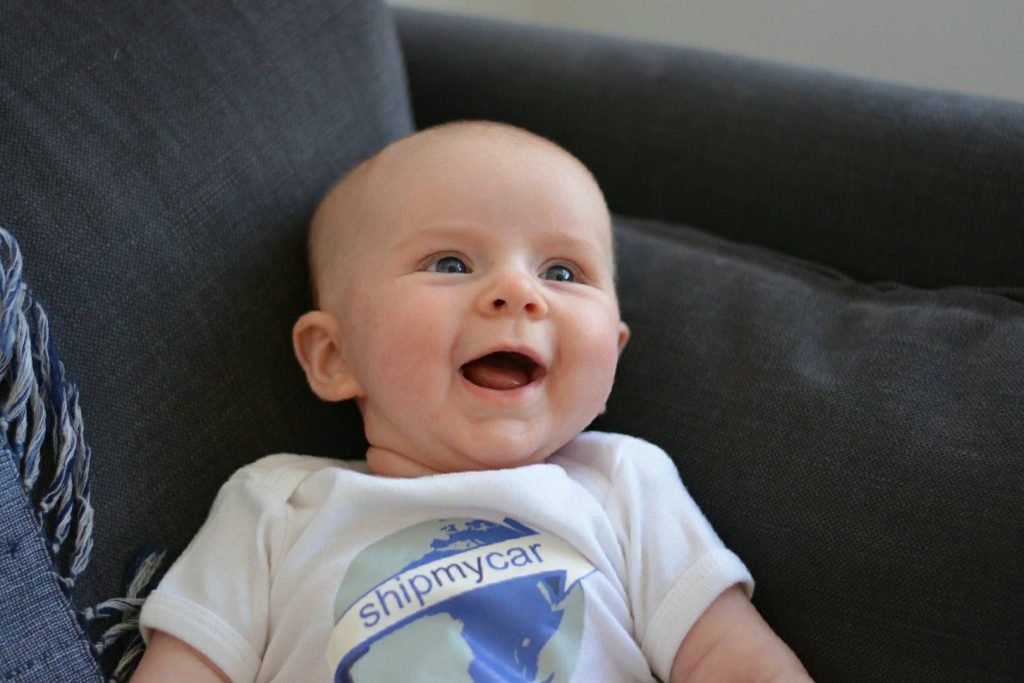 With things so busy we wanted to look into bringing as many services in-house. We were paying people to carry out MOT's, fit tyres, wheel alignment and more. It was time to get shopping..
Stay tuned for Chapter 9 – Buying bits.