Need an estimate for registering your imported vehicle in the UK? Use our instant pricing system below, works for most makes / models from across the world:
Instant Quote
Get an instant quote including modifications / testing and more
Testing & Registration
Get a full breakdown of all costs involved for your UK testing & registration needs in less than a minute:
IVA / MOT Modifications
IVA / MOT Test Fees
VCA Approval Costs
Tax and DVLA Registration
The IVA Test is a statutory test for any vehicle imported into the UK from outside of the EU that is less than ten years old. The tests are carried out by DVSA staff on the IVA test lane.
We have many years of experience of converting and testing vehicles under the IVA Scheme.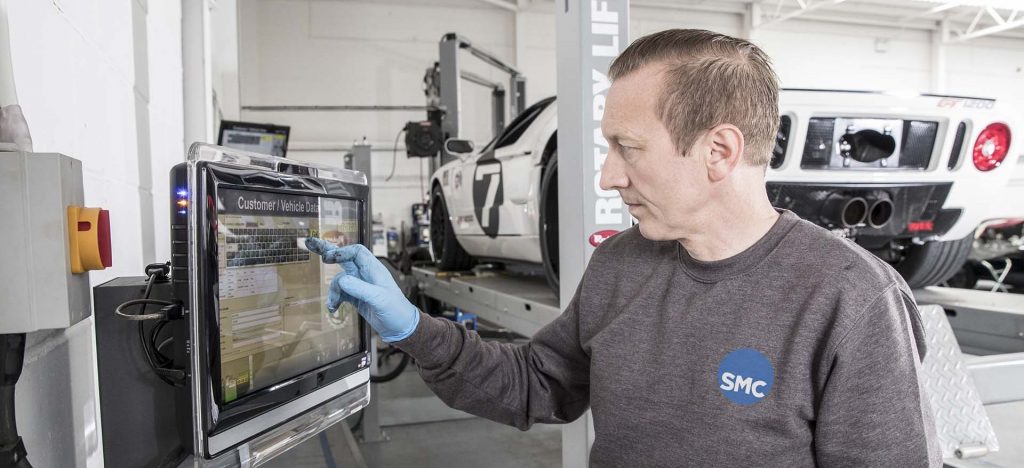 The booking process for an IVA test can take quite a long time so do make sure you have us apply for a test booking well in advance. Any vehicle we ship to the UK, we ensure to begin the IVA booking process before the vehicle has even set sail / to the air.
The two main classes of IVA test that we are concerned with are 'Left Hand Drive' and 'Personal Import' – kit cars are a different booking class
Left Hand Drive
Any LHD vehicle will be booked under this category, so anything from the USA, Dubai, etc that is under ten years old and not from the EU (They go through a different process known as Mutual Recognition instead)

Personal Import
If the vehicle you are importing is Right Hand Drive, e.g. from Australia or South Africa, you must be careful as these come under 'Personal Import' presumably to protect our automotive market from cheaper imported RHD vehicles. The criteria to import a RHD vehicle is much stricter and unless you have owned the vehicle in the country you are importing from and lived there you will need to provide a lot of proof from the manufacturer (a Statement of Compliance) to prove the vehicle meets many different EU Directives, which can be impossible to obtain.
If you have owned and used the Right Hand Drive car for at least 6 months and lived in the country of registration longer than 12 months you do not need to provide all the above, it is much easier and much more like testing a Left Hand Drive vehicle
What do they test?
Really that should read, 'what do they not test?' as that would be much easier and if you want to see all the items tested we suggest you take a read through the IVA Test handbook but lets focus on the main items that are usually an issue.
Please note this list is not exhaustive and if you are taking the car to a test yourself you will need to check everything from the Official IVA Manual.
Lighting

The headlights must be of UK specification so either Halogen, or HID with all the appropriate markings and washers.
There must be clear sidelight bulbs
The rear lights must have amber indicators completely separate to the brake lights, the indicators must not interfere with the brake lights in any way.
There must be a UK specification rear fog light to the right hand side or center of the vehicle.
There must be amber side repeater indicators which can be seen from the required angles of visibility.
Tyres
Appropriate speed markings must be visible and correct for the top speed of the vehicle.
Exhaust
Can't be too loud and the emissions can't be out of our UK tolerances.
Window Tints
NONE on the passenger and driver windows or the front window (as many cars in gulf spec have added). Don't worry, it is usually just film and takes around 1-2 hours to remove.
We hope this short guide helps you to see that the IVA process is best handled by experienced professionals. Poor IVA conversions can badly damage your vehicle's ECU, re-testing the car costs money each time and so you really want to get it right first time