Moving House
"While the UK is on lockdown from Coronavirus measures, I thought I would take a look back through the history of our company. I hope all of our clients, staff, friends and families are well and stay safe during these difficult times"

Nick Roach – Director
So Unit 62 was full, we were having to store cars at UK sea ports in order to delay their arrival to our facility in Milton Keynes, this was a problem we needed to solve ASAP.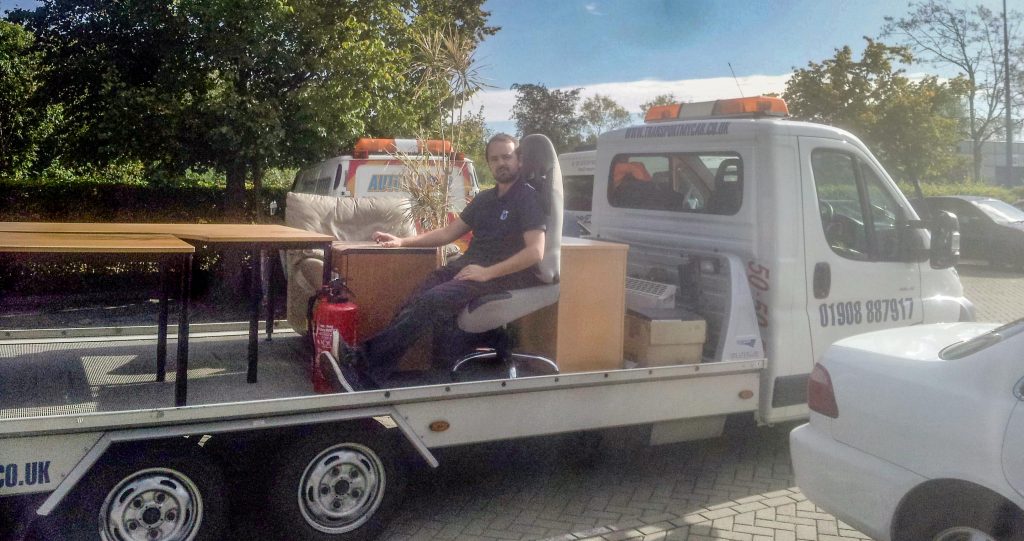 We wanted somewhere local, the great thing about our local trading estate is that everybody here is involved in the Automotive sector, if you need anything there is always a local company that can assist.
Milton Keynes was working out well for us, we had great links to the M1 motorway, Luton airport just down the road and national rail & coach stations within a short taxi ride.
Searching for commercial property was not easy, nowhere likes to disclose how much they are actually going to charge and many units needed so much work it would cost a fortune to move.
On top of all of our searching we received an interesting call from the organisers of Gumball 3000, a huge motoring event that takes place each year. They invited us to a meeting to discuss assisting the 'Gumballers' with transport to and from the event. More on that later…
Luckily at the time the estate was managed by a very helpful fellow Paul, who advised there was a vacant unit just a few doors down the road.
After a fairly long process of sorting 'dilapidation repairs' on Unit 62, and plenty of paperwork, we were on the move to Unit 74 Tanners Drive.
This place felt huge, we could fit three times as many cars into the warehouse, we imagined being able to line the cars up and drive around easily inside, this was going to be so spacious.
To save money we thought we would decorate the offices ourselves. As it was just breeze blocks we quickly slapped some adhesive on the walls and plasterboarded the whole place, it took a long long time but looked great.
Sadly what we didn't realise was that the walls had been painted in some kind of waterproof paint which meant the adhesive failed, just as we were packing up to leave, all the plasterboard fell of the wall. "Ha ha ha" we chuckled happily.
We never like to see a job unfinished, so after a call to Dominos we had dinner sorted and worked through the night to get it all redone again, firstly by scrapping off little areas of paint to stick the adhesive again, good times.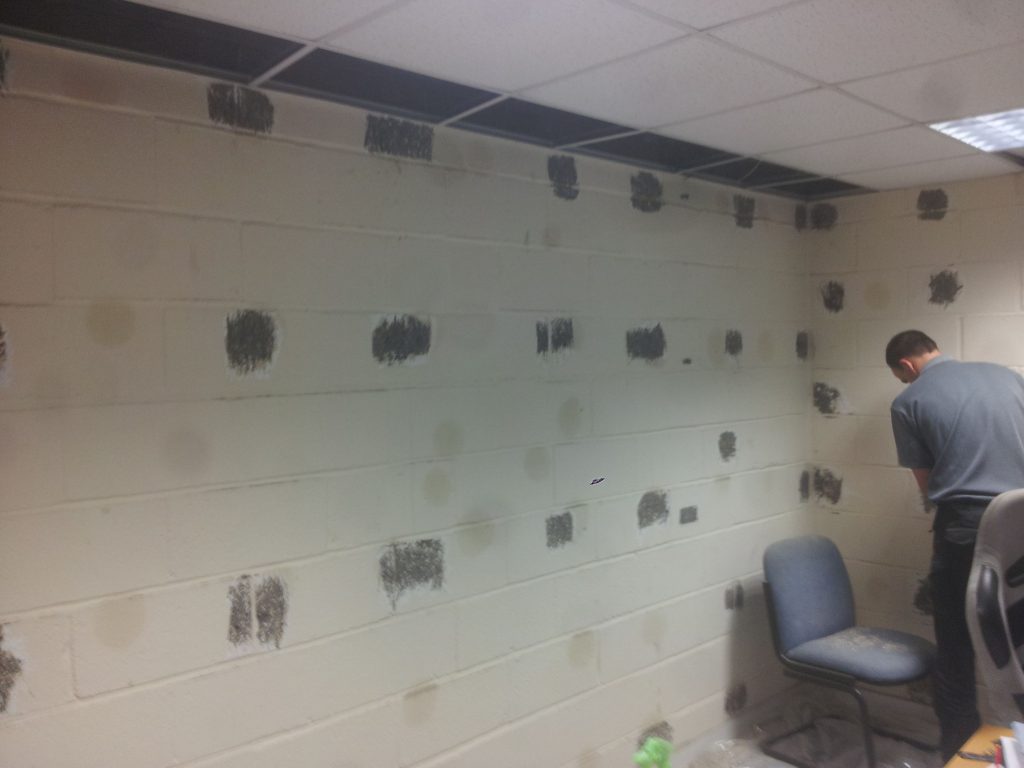 Then we were good to go, our white boards were re-hung, a branded meeting desk put in place and we started to move cars into our new huge space.
The level of cars continued to rise, we developed a custom CRM to manage the increase in vehicles being imported, an information screen was installed instead of the whiteboards and some further tweaks to the quote system meant we could now use the figures from our database of costs to estimate much better the full service cost for importing a car to the UK.
These small tweaks and the bigger premises, started to make a real difference to our conversion rate, with almost two thousand quotes being entered each month, even our new warehouse started to get busy.
We decided to have a car ramp installed, this would enable us to better work on minor repairs to vehicles in-house.
The amount of cars within a few months was ridiculous, our dreams of a spacious workshop and easy movement of vehicles within became out of reach, we had cars everywhere.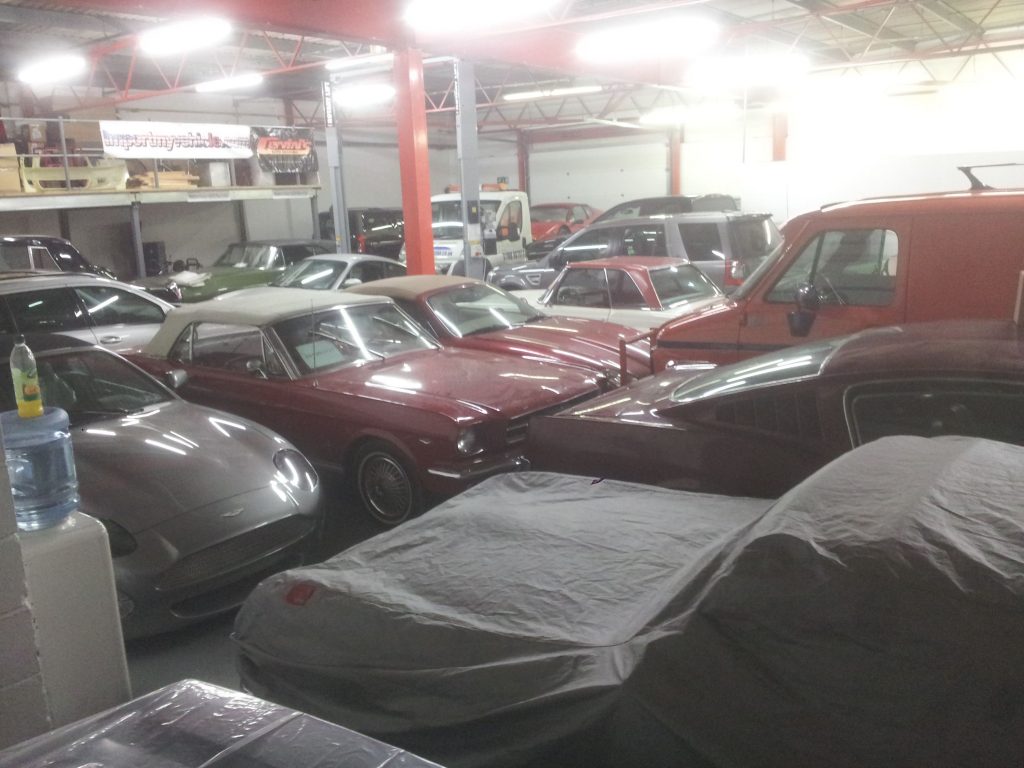 Cars seemed to just keep arriving all the time, we were constantly driving to and from the ports, so much so that our trusty wagon decided enough was enough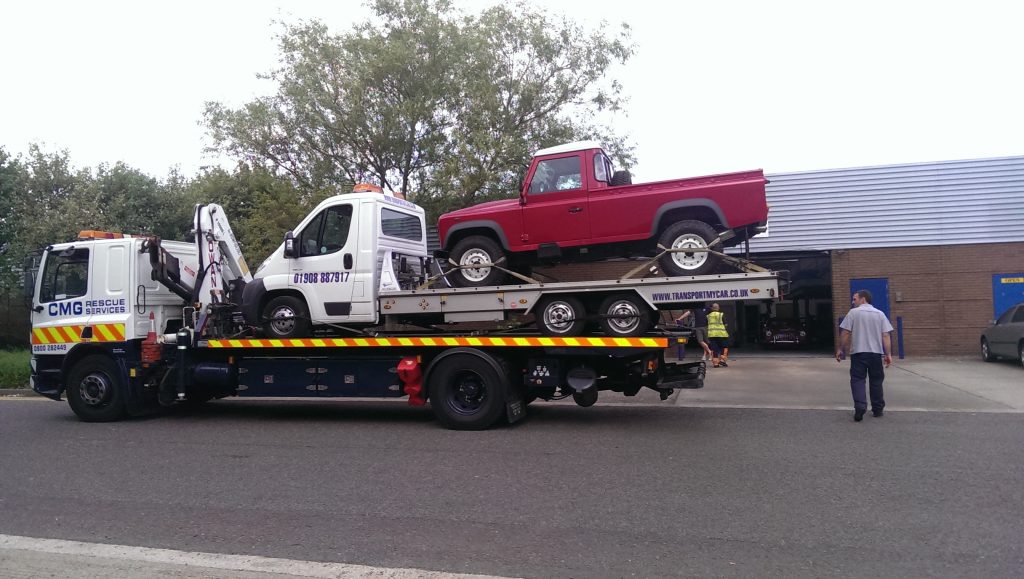 With the transporter down we tried using a third party to organise the collections from port instead, this worked very well and even worked out cheaper than keeping it in-house. Economies of scale were starting to work for us, and now deliveries were 4-6 vehicles at a time
We decided to invest some money in decoration of the warehouse, we had the entire warehouse painted white and grey (great work from Jay @ Mayfair Decorating) to remove the dated red pillars, new skylights installed to allow more light to brighten the place up. It really looked the business now.

New signage was installed to the front of the building and a lovely new entrance rug, new staff were taken on to bring more servicing and fabrication work in-house.
While all of this was taking place we were in talks with the organisers of that rather large motoring event we mentioned..
Carry on reading: Chapter 7 – Gumball