The Corvette C8 is very different to previous Corvettes, it now features coil overs instead of lead springs and with a much more angular exterior.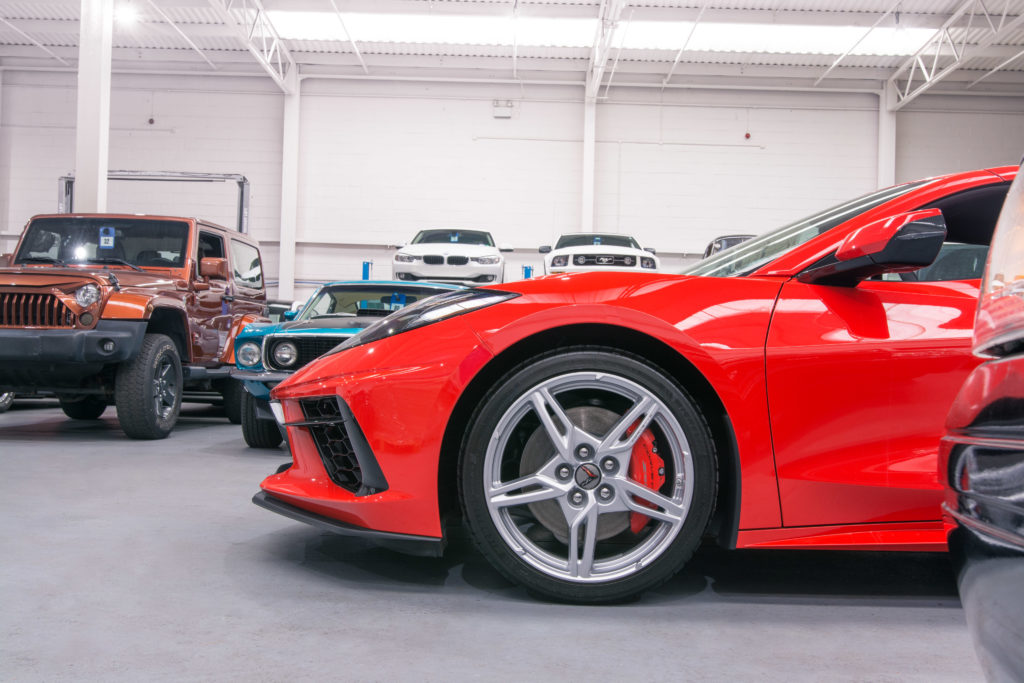 Power is up 40bhp from the standard C7 Stingray from its 6.2L V8, but now with the engine sitting behind you in a mid-engine layout.
The interior is also very different with a fantastic wrap around centre console, feeling more like a pilot than a driver!
We can assist with every step of bringing a Corvette C8 into the UK, from collection in the USA to import, testing and regsitration here in the UK.
For a full quote please use the below calculator, otherwise read on to see the modifications we make
Instant Quote
Get an instant quote including car shipping / testing / taxes and more
Shipping Calculator
Get a full breakdown of all costs involved for your car shipping needs in less than a minute:
Transport to port
Car Shipping costs
Marine Insurance
UK Import Costs
UK Testing (IVA / MOT)
DVLA Registration
Shipping a Corvette C8 to the UK
We can handle the collection and shipment of your Corvette into the UK. Our US Team will liaise directly with the US seller / dealer and move the car to one of our depots for loading.
We ship most cars by shared 40ft container using specialist R-Rak loading systems, alternatively we can load in a 20ft container for extra security and speed.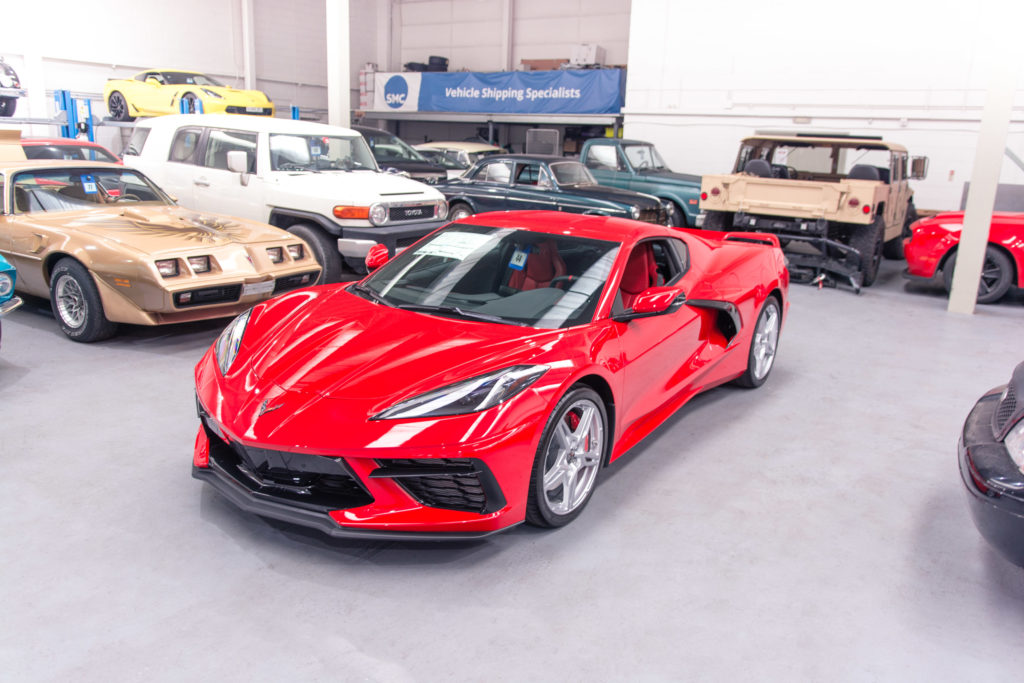 Once in the UK you will have tax and duty to pay on the value of the Corvette, we will then obtain NOVA from HMRC and unload the C8 into our workshop.
In the workshop we carry out our UK Corvette C8 lighting conversion, splitting the brakes from the indicators using our custom light control modules. We add a rear foglight, and side repeater indicators. If LED headlights they will need changing for the IVA Test.
We can then succesfully have your Corvette C8 IVA Tested and UK registered with the DVLA