Here at ShipMyCar we assist many people ship their cars internationally for a motoring holiday, for Vintage & classic car tours, scenic driving tours & holidays in the UK, Europe, and worldwide we recommend Classic Travelling.
From their website:
Classic Travelling was established in 2003 and offers motoring holidays for classic, vintage and sports cars. The founder of the business, Sarah Dowding, has extensive experience of touring and motoring, having driven well in excess of 250,000 miles over the finest roads in Europe, North America, and southern Africa.

With Classic Travelling's continual presence on the best touring roads, we are second to none for advice about exploring the world by road, and off the beaten track.

Our knowledge and experience means we have a in-depth and unique knowledge of where to drive, depending upon your budget, interests and car. We pride ourselves on our attention to detail in preparing every trip we undertake, for both clubs, groups and individuals. Let us take away the hassle and guesswork of organising your holiday, leaving you the time to enjoy yourselves and your car.
Even if you are not looking at a tour, their website gallery is stunning and recommended to any classic car enthusiast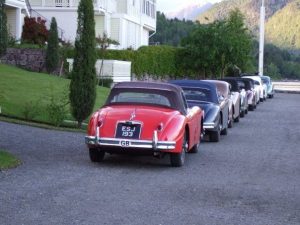 For more information please visit www.classictravelling.com
For information on Classic Car Shipping please visit us at ShipMyCar.co.uk
Tel: 01908 887 917
Unit 74 Tanners Drive | Blakelands | Milton Keynes | MK14 5BP