Shipping a car to Australia is one of our most popular routes and we offer service by both roll-on-roll-off (cheaper, like a car ferry) or container.
The UK offers a large selection of RHD vehicles to choose from. Our instant quote system allows you to instantly price up your export to Australia, including UK collection, marine insurance and ocean freight.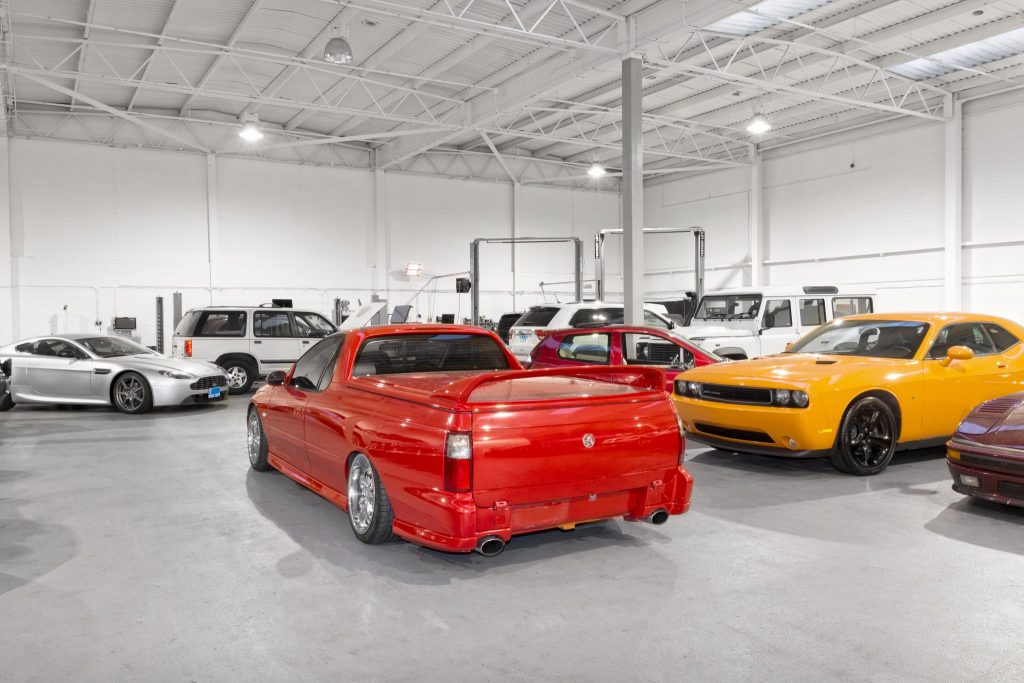 Importing a car into Australia does require jumping through a number of hoops both before shipping from the UK (import approval) and on arrival to Australia, so it is worth researching all of the factors involved before making a decision.
In terms of documentation for shipping, all we need is a copy of your V5 & copy of your passport. We also need to verify you have understood the below import requirements.
Steps to Import a Car into Australia
As mentioned, there are a number of stages to ship a car to Australia from UK and to import the vehicle into Australia.
The difficulty and cost of importing a car into Australia varies based on the age & origin of the vehicle along with your personal situation as the importer.
If the vehicle meets any of the below categories then you will not need to carry out any conversion or modification work. If your vehicle does not meet any then it can be expensive to bring inline with Australia's strict safety and emissions standards.
1) Vehicle has been owned and used in the country of origin for a period of more than twelve months by the person importing the vehicle into Australia.
2) The vehicle was originally manufactured or sold in Australia and carries the compliance plate fitted at the time of original manufacture.
3) The vehicles date of manufacture is prior to January 1st 1989.
4) The vehicle was newly purchased having been manufactured to comply with Australian safety and emission standards.
Once you book a shipment with us from the UK our agent in Australia will be in touch to organise the arrival of the vehicle.
Vehicle Import Approval (VIA)
Before you even ship the vehicle you need approval to import it into Australia, this is applied for directly with the Australian Department of Infrastructure and Transport. The application is made through their online portal.
It costs around $50 AUD to apply and you will need to upload a number of documents specific to your import situation.
VIA must be issued before shipping. If the vehicle arrives in Australia without import approval you could be subject to storage costs and / or export & destruction costs.
Import approval will only be granted to private individuals with a full residency visa or to Australian or New Zealand nationals eligible to drive a vehicle in Australia.
If you are arriving into Australia before you arrange shipment of your vehicle, please be aware that you must apply for your VIA within 6 months of your arrival into Australia.
Quarantine Inspection
Vehicles being shipped into Australia must be clean, all vehicles are inspected by the Department for Agriculture to check they are clean enough. These inspection charges are the responsibility of the vehicle importer and can be researched here.
Air Conditioning
If your vehicle has air conditioning you may need an import licence in order to meet the requirements for entry. It is worth finding out the type of gas used in your vehicle and reading the attached guide to ensure you meet the requirements: Importing vehicles, boats, caravans or and other equipment that may contain refrigerant gas into Australia
Asbestos when importing a car to Australia
Asbestos is a big no-no when it comes to importing a car into Australia. It is best to have a UK garage (we can organise this) to produce a statement showing that asbestos is not present in the car.
Asbestos can be found in older cars brake / exhaust components but usually can be easily replaced prior to shipping. A great resource for finding out more can be found here: Managing the risk of asbestos when importing a motor vehicle
Australian Arrival Charges
On arrival to Australia you will be liable for a number of charges (our agent will organise these for you).
These include any of the costs already mentioned but also costs including customs clearance, declaration fees and delivery order fees will be charged on import depending on your personal circumstances. Generally these are around $1100 – $2000 AUD in total and are exclusive of Duty and Tax outlined below
Duty and Tax for importing a car into Australia
On arrival to Australia, the authorities will value your vehicle and base tax on the value they deem your vehicle to be worth:
| Vehicle Type | Duty | GST |
| --- | --- | --- |
| Vehicles over 30 years old and motorcycles | 0% | 10% |
| Vehicles up to 30 years old including 4×4, off road vehicles and commercial vehicles | 5% | 10% |
The value used is the value they deem your car to be worth plus shipping and insurance costs
Luxury car tax
Vehicles deemed as high value / high specification will have an additional Luxury Car Tax (LCT) imposed which is currently 33% of the value of the vehicle (remember the government's determined valuation for your car) – they charge this on the landed value, so the deemed value of your car plus shipping costs.
A full breakdown of this can be found here
Registration
So you have got through all the hurdles, all that is left is to register your vehicle. This involves obtaining a roadworthiness certificate from the state's Motor Vehicle Registration Service (a bit like an MOT) and road tax – not too different to in the UK.
Temporary Imports
If you are only importing temporarily, then you can bring the car into Australia without VIA and instead travelling with a CPD Carnet, please contact us for more information
Car Shipping Quote
For an instant cost to ship your car from the UK to Australia, including UK collection service, please use our below form:
Instant Quote
Get an instant quote including car shipping / testing / taxes and more
Shipping Calculator
Get a full breakdown of all costs involved for your car shipping needs in less than a minute:
Transport to port
Car Shipping costs
Marine Insurance
UK Import Costs
UK Testing (IVA / MOT)
DVLA Registration