UK Conversion
If you are looking to convert a 1965 Mustang to be UK roadworthy then you are in luck, it is pre-1966 so the rear lights can stay exactly as they are in US-spec so red indicators which flash with the brake lights.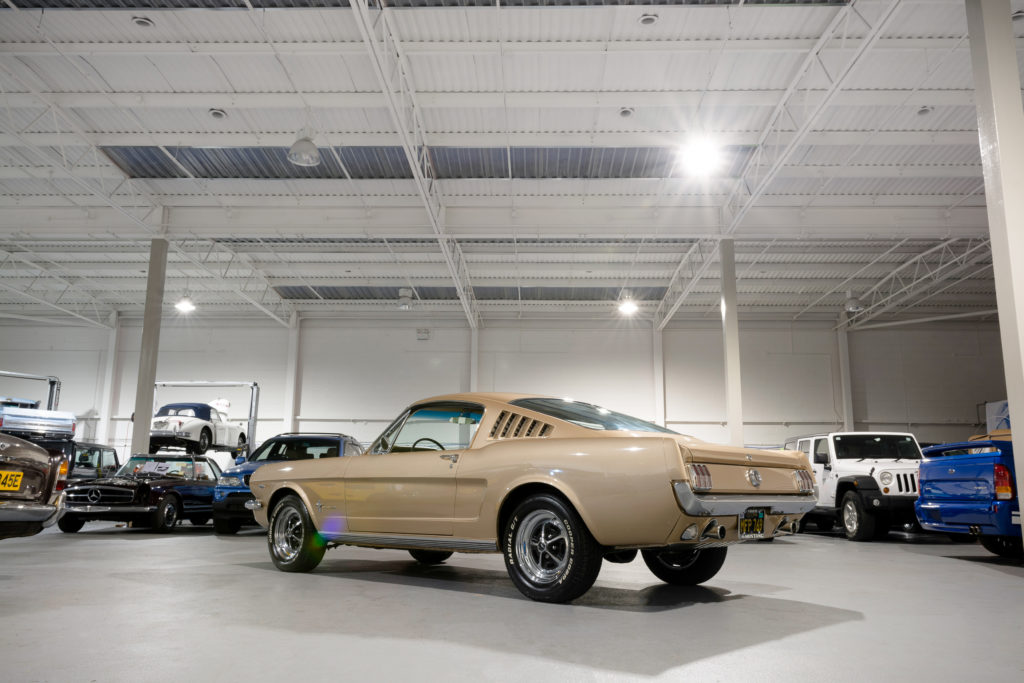 We change the front headlights to UK halogens and wire in clear side lights, this enables us to fully MOT the vehicle (even though not legally required) in order to ensure you are 100% tested and registered here in the UK.
We have converted, tested and registered many 1965 Ford Mustangs over the years and so can also advise on common issues that we see on them.
Our fully equipped workshop offers full workshop services from simple repairs to full engine rebuilds and fabrication work.
For an instant car shipping quote for shipping over a 1965 Ford Mustang, please use our Car Shipping Calculator